Foster care plays a crucial role in our mission to save and rehabilitate animals. By becoming a foster parent, you provide a temporary, loving, and nurturing environment for animals who are not quite ready for adoption. Whether they are recovering from medical procedures, healing from trauma, or simply need a safe space to thrive, your foster home becomes their sanctuary during this transitional period.
My name is Nancy Doubek and I started volunteering for 4P4L in the summer of 2019 after my retirement. I started this adventure by going to the kennels and walking dogs and helping at the adoption events. Then one day I was asked if I would consider fostering a puppy. I said sure I will give it a try. That was a very rewarding experience so I continued fostering. I have fostered puppies, kitties, adult dogs and litters of Momma dog and her puppies. It gives me so much joy to watch a puppy be born, learn to walk, eat and drink from a water bowl. Watching them grow and learn and then go to their forever home is such a warming experience. Many of the dog and puppies they get in need to learn "to dog". They don't know how to live in a house, how to play, how to walk on a leash. When you help a dog or puppy learn that and help them socialize you will be filled with awe and amazement. 4P4L will help new fosters find the right foster pet for you and your living situation. Not a dog person they have kitties and cats as well. This is truly the most rewarding experience and the love these animals giving back makes my heart melt.
Nancy D.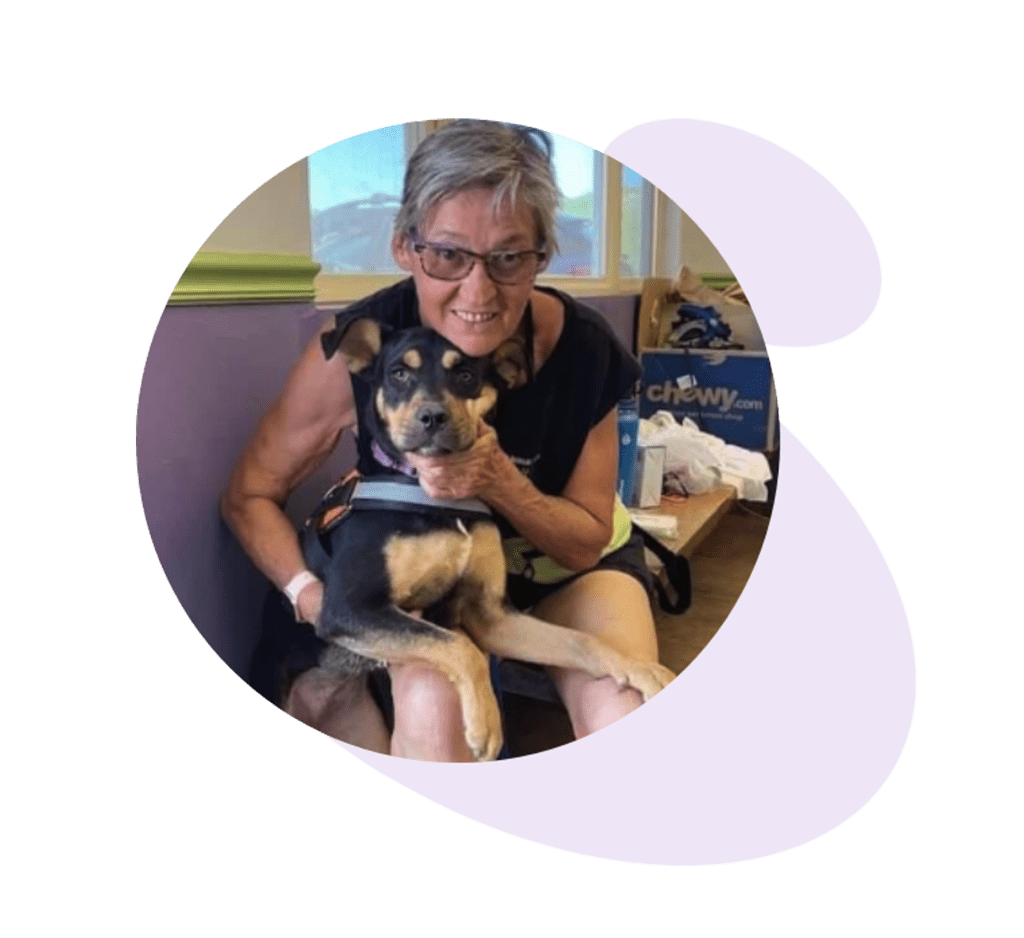 Make a Donation and Give Animals a Second chance at Life!