We are often asked if we take owner surrender pets.  Sadly, we are usually full with dogs and puppies who we've rescued from death row.  Only occasionally do we have the opportunity to take in a dog from a safe environment.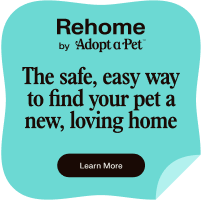 We understand that life situations change and sometimes it is necessary to re-home a beloved pet.
Therefore, we have partnered with a nation wide organization, Adopt-A-Pet to help families find loving homes for dogs they are no longer able to care for.  To re-home your pet with this amazing service at no cost to you, please go to https://rehome.adoptapet.com/r/83615
If you would like to see if your dog would be considered as an owner surrender into our care (should we have room), see the criteria below:
Preference is given to those pet owners who adopted their dog from our rescue.
Your dog must pass an aggression test and have no history of aggressive behavior with animals or humans.
Your dog must be up-to-date on all vaccinations and be spayed/neutered.
If your dog matches the above and would you like to speak with someone about surrendering your animal, please complete the form below. Any additional questions can be directed to us here.